Tim Fallon, President & CEO of WLVT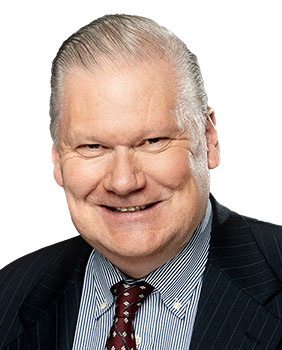 Timothy Fallon is the Chief Executive Officer of Lehigh Valley Public Media, a joint licensee for WLVT (PBS TV) and WLVR-FM (NPR Radio) based on the SteelStacks Campus in Bethlehem, Pa. Prior to joining the staff in 2009, Mr. Fallon served as a Director and former Chair of the Board for the organization.
Having served as the CEO since 2012, Mr. Fallon negotiated one of the largest spectrum auction deals for public TV stations in the country, netting the organization $82MM in 2017. Prior to being named CEO, Mr. Fallon was the Project Director who led the development and construction of the $23MM Public Media Center, a 29,000 square-foot broadcast facility which opened in 2011.
As CEO, Mr. Fallon spearheaded Lehigh Valley Reads, a major collective impactive initiative in partnership with the United Way of the Greater Lehigh Valley. This three-county, 17 school district-wide campaign will ensure 100 percent of 3rd graders are reading on grade level by 2025. Mr. Fallon also negotiated a 10-year agreement with Lehigh University to provide the region with its first NPR news and information radio station. More recently, he has led an effort with other senior executives of Pennsylvania's Public Television stations to form PA PBS, bringing together all seven Pennsylvania PBS stations to increase funding support and to share programming resources.
Before joining Lehigh Valley Public Media, Mr. Fallon served as a Founding Director for two community banks, Team Capital Bank and Revere Bank (NASDAQ: RVB) that sold for more than $500MM combined.
Mr. Fallon has previously been an independent Director for ESSA Bank & Trust (NASDAQ: ESSA) and Fulton Financial subsidiary, Lafayette Ambassador Bank.
Earlier in his career, Mr. Fallon served as the Chief Financial Officer and Executive Vice President for Holiday Hair Inc., a chain of 250 hair salons spread across six Middle Atlantic states. Mr. Fallon and his family successfully exited this business with a sale to Regis (NYSE: RGS).
Mr. Fallon received a Bachelor's degree in Political Science and a Masters of Administrative Science from Johns Hopkins University. He is married to Lesley (Holland) Fallon and they have a daughter, Michaela. Mr. Fallon and his wife reside in Bethlehem, Pa.