Erik Langner, CEO of Information Equity Initiative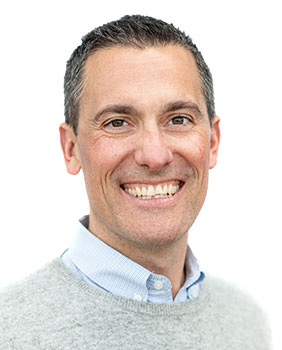 A public benefit entrepreneur, Erik Langner is helping public media navigate a rapidly shifting media environment to become a more consequential and inclusive community asset.
Erik entered the public media industry in 2005 having previously worked at the U.S. Department of State, the United Nations and two of the world's largest law firms. He has since guided dozens of station management teams and boards in designing and executing transformative opportunities ranging from mergers and acquisitions to regional and national content and sponsorship partnerships to new digital platforms. A convener and coalition builder, Erik's network includes the public media industry's leading general managers and heads of national organizations and philanthropies.
Prior to co-founding the Information Equity Initiative, Erik served as the Co-Founder and President of Signal Infrastructure Group (SIG), a public benefit corporation building the technology infrastructure to drive the television broadcast industry forward. Erik was responsible for managing all functions of the organization, with a focus on expanding SIG's strategic partnerships, services, and impact; raising capital; and managing the company's government relations, marketing and communications.
Prior to SIG, Erik was President of Public Media Company (PMC), a boutique non-profit investment bank serving public broadcasters. During his fifteen years at PMC, Erik managed more than 75 mergers, acquisitions and strategic partnerships, helping to increase stations' capacity and introduce new programming and services to their communities. While at PMC, Erik co-founded and sits on the board of VuHaus, public media's first music network.
Early in his career, Erik served as a corporate attorney at Latham & Watkins in San Francisco and Kirkland & Ellis in New York City, and also worked at the United Nations Office of the High Commissioner for Human Rights in Geneva, and the United States Mission to the United Nations Refugee Program, also in Geneva.
Erik graduated cum laude from the Northwestern University Pritzker School of Law and received his B.A. with Distinction from the University of North Carolina at Chapel Hill.