Dr. Stephanie Frazier, Assistant General Manager of SCETV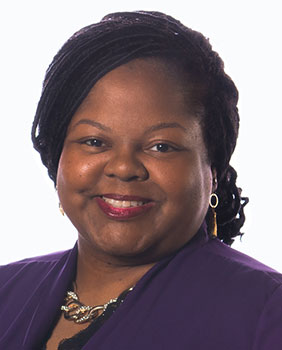 Dr. Stephanie Frazier is the Assistant General Manager at South Carolina Educational Television (SCETV). In this role, she leads the coordination of activities for education, content development, marketing, and underwriting. During her tenure with SCETV, she has led the station's work in datacasting for education, increased the station's involvement in workforce development conversations, enhanced community engagement activities around youth voice, and facilitated the redesign of the station's premier educational website – knowitall.org.
Dr. Frazier has approximately 20 years of experience in education and multimedia content development. She received her undergraduate degree in Business, Master's degree in Educational Technology, and her Ph.D. in Educational Administration, all from the University of South Carolina. A proud first-generation college graduate, she is most passionate about issues related to digital learning, gender equity, and leadership development. She believes in the power of words and enjoys the ability to foster good storytelling and compelling narratives.
Stephanie has received numerous awards and has published many articles and case studies in a variety of publications. Her favorite quote is from Aristotle, which reminds us that, "We are what we repeatedly do. Excellence, then, is not an act, but a habit."